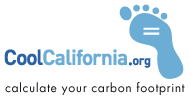 The staff of ACS Roofing is committed to supporting and fostering community events that actively work toward global carbon emissions reduction!
Cool California is a program that residents of Sacramento, Citrus Heights and Davis can take part in. Check out their website to see how you can benefit from your participation.
Be sure to look at their cool roof section.
May's Bike Month Contest
In recognition of May 2012 being "Bike Month" ACS Roofing was pleased to offer Sacramento residents a chance to win one of two $ 50.00 Gift Cards. One is to Mike's Bike Shop, and the other is Practical Cycle. Thank you to all who took the time to enter our contest.
Congratulations to Our Two Contest Winners!
Aaron Anderson
Bike riding is not only healthful but saves on emissions and protects our planet. And Sacramento is a beautiful city to regularly commute and enjoy via regular bicycle riding habits.
Melissa Luna
I llove bike riding! It's fun, great exercise, relieves stress and feels good to know it's better for the environment and it saves you money on gas.

Do you know the state of your cities air? Sacramento's air has been graded with an F by the American Lung Association, posing numerous health problems to those who live and work nearby. Taking part in May's Bike Month is a great opportunity to show your concern for outdoor air quality.
Things to do to Spare The Air
Top 10 Tips
Ask how ACS Roofing can help to improve the indoor air quality of your home, and please take a moment to "like us" on Facebook.